South Carolina was tabbed as the WER preseason favorite in the SEC women's basketball, taking home the top spot in the 2022-23 WER preseason poll as voted on by the WER Poll Committee.

In the last nine seasons, Dawn Staley has led South Carolina to a pair of National Championships, two other Final Four appearances, six SEC Regular-Season Championships and six SEC Tournament titles.
Gamecocks' Aliyah Boston was voted as the World Exposure Report SEC Women's Basketball Preseason Player of the Year. Boston, the WER National Player of the Year in 2022, averaged 16.8 points and led the nation with 30 double-doubles last season.
Joining Boston on the WER All-SEC Preseason First Team are Alexis Morris, LSU; Angel Reese, LSU; Rickea Jackson, Tennessee; Zia Cooke, South Carolina; Janiah Barker, Texas A&M; Tamari Key, Tennessee; Brittany Davis, Alabama.

The WER Preseason Second Team All-SEC is comprised of Jerkaila Jordan, Mississippi State; Ashlyn Watkins, South Carolina; Samara Spencer, Arkansas; Jasmine Powell, Tennessee; Jessika Carter, Mississippi State; Jordan Horston, Tennessee; Hayley Frank, Missouri; Sa'Myah Smith, LSU.

2022-23 SEC Women's Basketball WER Preseason Poll
| | |
| --- | --- |
| Team (First-Place Votes) | Points |
| 1. South Carolina (12) | 81 |
| 2. Tennessee | 68 |
| 3. LSU | 67 |
| 4.Texas A&M | 66 |
| 5. Mississippi State | 55 |
| 6. Ole Miss | 51 |
| 7. Kentucky | 47 |
| 8. Vanderbilt | 36 |
| 9. Georgia | 35 |
| 10. Arkansas | 32 |
| 11. Alabama | 24 |
| 12. Auburn | 15 |
| 13. Florida | 11 |
| 14. Missouri | 10 |


Preseason Player of the Year
Aliyah Boston, South Carolina

Preseason Coach of the Year
Sam Purcell, Mississippi State

Preseason Assistant Coach of the Year
Chris Ayers, Ole Miss



Preseason International Player of the Year
Kamilla Cardoso, South Carolina

Preseason Junior College Transfer of the Year
Brittany Davis, Alabama

Preseason Freshman of the Year
Janiah Barker, Texas A&M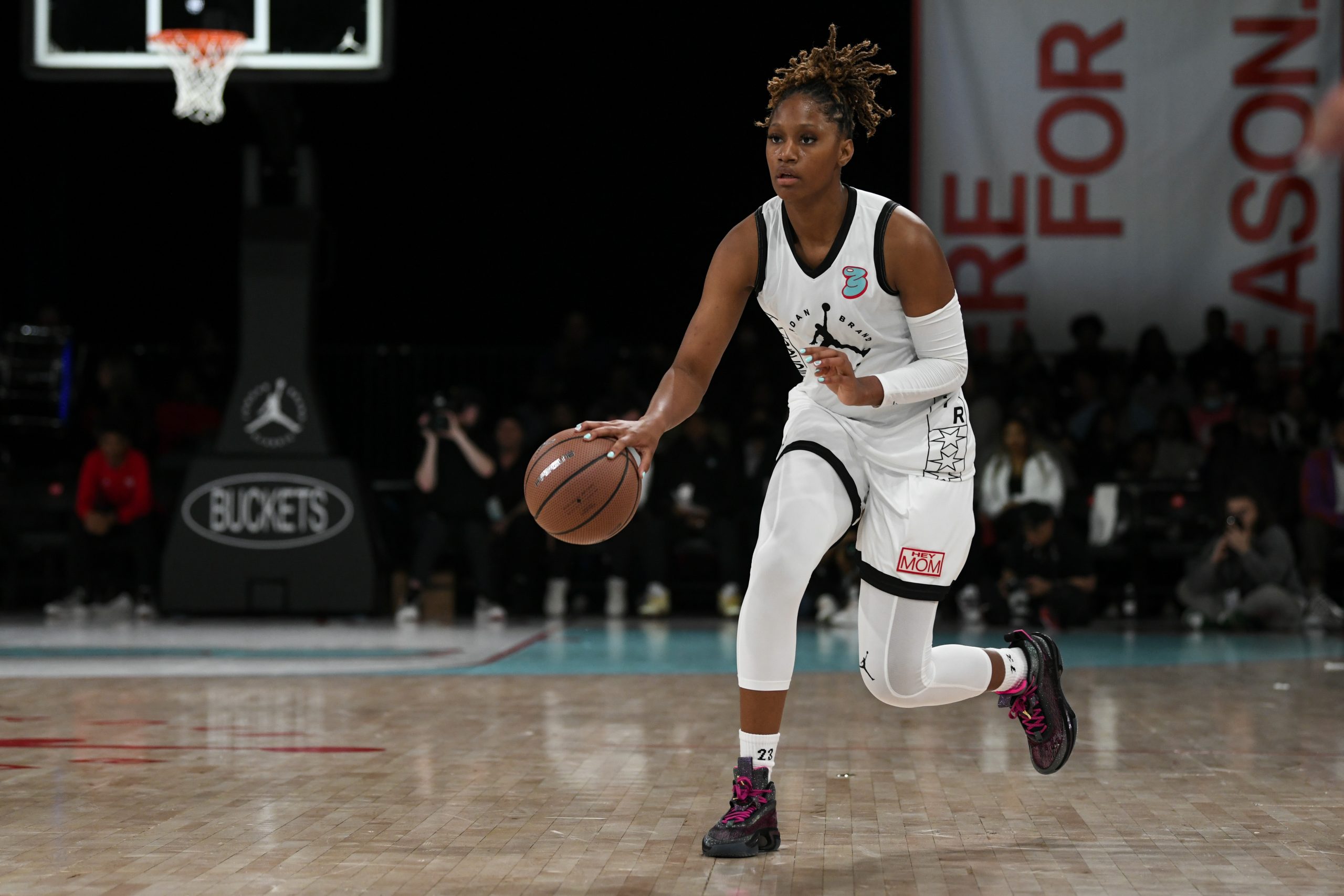 Preseason All-Conference First Team
Alexis Morris, LSU
Aliyah Boston, South Carolina
Angel Reese, LSU
Rickea Jackson, Tennessee
Zia Cooke, South Carolina
Janiah Barker, Texas A&M
Tamari Key, Tennessee
Brittany Davis, Alabama

Preseason All-Conference Second Team
Jerkaila Jordan, Mississippi State
Ashlyn Watkins, South Carolina
Samara Spencer, Arkansas
Jasmine Powell, Tennessee
Jessika Carter, Mississippi State
Jordan Horston, Tennessee
Hayley Frank, Missouri
Sa'Myah Smith, LSU