We barely know who made it to the last MCDAAG, but we're already on the mission of prediction who will be part of the event's roster come 2023. We looked into past years' clues in order to make our 24-women field of participants.
Yes, we're barely past the last McDonald's All-American Game announcement Yes, some kids from the 2023 class are still pondering their options and picking colleges.
But what is life without fun? And what brings more fun than fantasying with what can happen in the future and building our own dream scenarios?
That's why I'm here today, to try and predict who will be featured on the 2023 MCDAAG come next January. Don't get me wrong, though. I won't just throw some names of prospects I like. Nope. I will be looking at what has happened in the past based on that, come up with a 24-player roster and some snubs.
In order to do this exercise, I will be using information from WER Player Rankings of recruits. I will break down the data, try to find trends, and then kind of predict what could happen to the 2023 HS class in terms of this or that player being or not selected to be part of the McDonald's showdown. Let's get it poppin'.
Top-10 Prospects Are Almost Locked-In

Top-11 to Top-30 Prospects Are Solid Picks
The bulk of the snubs have come from prospects ranked No. 24 to No. 30, so we can more or less assume that any player inside the Top-23 have a really good chance of making the final MCDAAG roster (to they have an 80.5 percent chance of making it next year).
Players Ranked No. 31 Or Lower Are Random Roster Fillers
One good clue when looking at potential picks from that group can be their position in their home state rankings. That's something to be definitely considered when predicting future classes.
Five-star Recruits and Top-Position-Prospects Rarely Get Snubbed
83.6 percent of the five-star recruits make it to the McDonald's All-American Game on a yearly basis.
When looking at positional rankings, rarely clear position players not get picked while being labeled Combo Guards will cause you to not make the team. It is a little harder to asses their true skill level given their different roles.
There Is Always A Positional Balance
If we consider each class to feature 24 players, it has normally featured the following structure: 5 PGs, 6 SGs, 4 SFs, 6 PFs, and 3 Cs.
So, How Could The 2023 MCDAAG Rosters Look Like?
Taking all of the information gathered from the past into account, we can kind of project a potential roster for next year's event already. These rankings will vary from now to the days before the game, and this is ultimately silly to do now, but whatever. Plus, ESPN/PBR and WER 2023 National Rankings are not final and will be updating soon.
I'd work in "rounds" of picking players until I get to the full 24-prospect roster, starting with the most obvious picks and filling the holes taking the knowledge we gathered from the data set into account.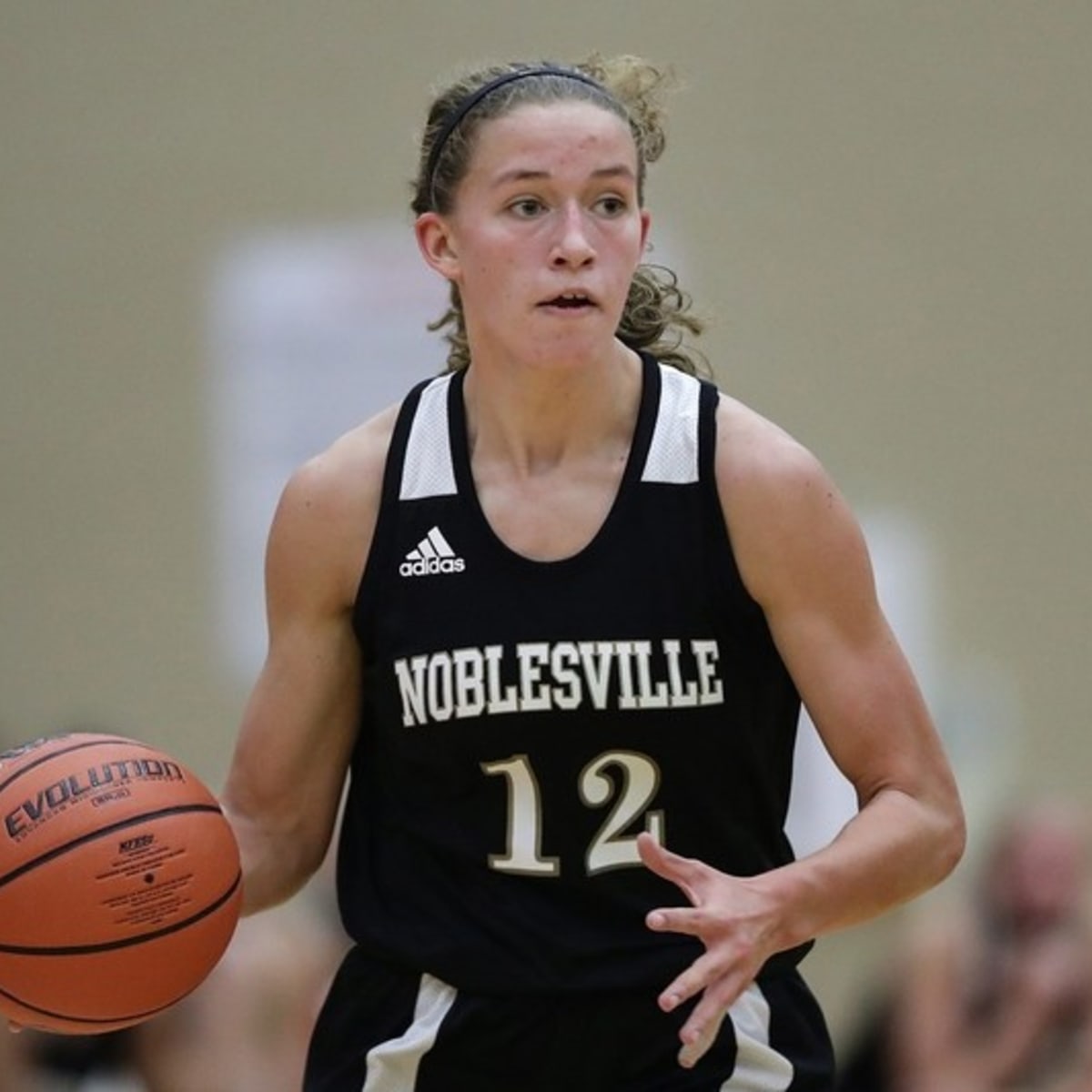 Almost 90 percent of Top-10 prospects are selected.
The ten prospects selected would be: Mikaylah Williams/ Mavs Elite (SG), Judea Watkins/ Cal Swish (SG), Ciera Toomey/ NEPA Elite (PF), Breya Cunningham/ Cal Stars (C), Ashlynn Shade/ IN Gym Rats (PG), Madison Booker/ AL Southern Starz (PF), Milaysia Fulwiley/ FBC (PG/SG), Kamorea Arnold/ Midwest Elite (PG), Taliah Scott/ FGB (SG), and Jadyn Donovan/ Team Takeover (SF).
Roster construction so far: 2 PGs, 4 SGs, 1 SFs, 2 PF, 1 Cs - 10 Players
One of the most heavily featured positions on the McDonald's Game is that of the point guard. Given that we have 2 on our roster we need to start picking 2 to 3 PG's.
Between prospects ranked No. 11 to No. 20 we have four PGs: Reniya Kelly/ FBC, Courtney Ogden/FBC, Hannah Hidalgo/ Philly Rise, and Jada Williams. 3 of them make it, but Jada Williams from Cal Swish is our first snub even though she played for the USA National Team.
Roster construction so far: 5 PGs, 4 SGs, 1 SFs, 2 PF, 1 Cs - 13 Players
To this point, 13 players make our roster. Of those 13, 12 of them are five-star recruits. As of today, there are 4 more players considered five-star prospects in the class of 2023, and given that on average almost 84 percent of them are MCDAAG , we still have have to pick the five-star players to make the team.
Of the remaining five-star players, and as the roster is constructed right now, the most probable thing is that big-women would be picked in this third round.
Aalyah Del Rosario is the 2nd best Center in the 2023 class.
Letycia Vasconcelos is the 3rd-best C and plays for an AAU program that has a McDonald's voter.

I'm going to pass on Amanda Muse (4th best C) in favor of Essence Cody, who is the 5th-best C and we simply picked her because of her AAU Coach is a McDonald's All American voter.
The two remaining 5- star recruits that will make the 2023 MCDAAG will be Chloe Kitts (SF) and Sammie Wagner (SF/PF).
Roster construction so far: 5 PGs, 4 SGs, 2 SFs, 3 PF, 4 Cs - 18 Players
We're only six players away from the full 24-men 2023 MCDAAG roster, and SGs are also prominent each year. We do not have another five-star recruits to cover that position but we have Amayiah Reynolds (4-star recruit) and Taylor Woodson (4-star recruit) that is a perfect fit for this round.
Roster construction so far: 5 PGs, 6 SGs, 2 SFs, 3 PF, 4 Cs - 20 Players
Welcome to the round where the final four players of the game will be picked.
Given how the players are spread over the five positions, the most logical remaining picks would be geared toward a three small forwards and a PF. Let's see what is available and make the most sense.
The power forwards are a little trickier. This position lacks real depth that is why we counted Sammie Wagner as a Power Forward instead of a Small Forward. Of those still available, Delaney Thomas slept through the cracks of the system in prior rounds but is the best prospect still available and is currently ranked by WER as the 22nd best prospect.
Finally, we need to select three SF. There are only four-star players remaining at such position, and Sahnya Jah is ranked No. 25, Grace Slaughter is ranked No. 34 nationally and Sunaja Agara who is currently ranked No. 38 by ESPN.
Roster construction so far: 5 PGs, 6 SGs, 5 SFs, 4 PF, 4 Cs - 24 Players
Final 2023 McDonald's All-American Game Roster
After all, this is what we have come up with:
Point Guards (5): No. 5 Ashlynn Shade, No. 8 Kamorea Arnold, No. 11 Reniya Kelly, No. 12 Courtney Ogden, No. 18 Hannah Hidalgo
Shooting Guards: No. 1 Mikaylah Williams, No. 2 Judea Watkins, No. 7 Milaysia Fulwiley, No. 9 Taliah Scott, No. 21 Amayiah Reynolds, and No. 26 Taylor Woodson
Small Forwards: No. 10 Jadyn Donovan, No. 16 Chloe Kitts, No. 25 Sahnya Jah, No. 34 Grace Slaughter, No. 38 Sunaja Agara
Power Forwards 4: No. 3 Ciera Toomey, No. 6 Madison Booker, No. 17 Sammie Wagner, No. 22 Delaney Thomas
Centers (4): No. 4 Breya Cunningham, No. 13 Aalyah Del Rosario, No. 14 Letycia Vasconcelos, No. 24 Essence Cody
Some notable snubs: No. 20 Jada Williams (PG), No. 19 Montaya Dew (SF), No. 23 Amanda Muse (C) and No. 27 Chloe Briggs (PG), No. 28 Sofia Bell (SG), No. 29 Kylie Marshall (SG), No. 30 Sayvia Sellers (PG).



Stay Tuned for 2022 Showcases and Combine- Don't miss your opportunity to improve your ranking or get ranked in the top 300. - Click Here