WOMEN'S BASKETBALL CANDIDATES:

Rennia Davis, Tennessee
Davis, a 6-foot-2 senior guard/forward from Jacksonville, Fla., is averaging 14.5 points and 8.9 rebounds per game while shooting 47.8 percent from the field and 78.9 percent from the free-throw line. She is well on her way to becoming one of only five players who rank in the top 10 in both career scoring and rebounding average at UT, standing 10th (14.8) and sixth (8.0), respectively. Davis also is on her way to becoming only the 13th UT woman to average double figures in scoring all four years of her career.
N'dea Jones, Texas A&M
Jones is one of the most decorated players in the country. She has seen her name added to the Katrina McClain and Naismith Women's Defensive Player of the Year Watch Lists. She is A&M's all-time leader in double-doubles (38), and is only 30 rebounds away from becoming the Aggies' all-time leader in the category.

Myah Pace, San Diego
Pace is an All-WCC first team honoree, an All-WCC Tournament team selection and a WCC All-Freshman Team honoree. Last season, Pace led the team in scoring and recorded 20 double-digit performances in 31 games.

Shannon Dufficy, Missouri
Dufficy reached the 1,000-point career milestone in Mizzou's season-opener against North Alabama and needs just 133 rebounds to eclipse 1,000 career rebounds.

Ali Patberg, Indiana
Patberg started in 78 games and holds career averages of 15.1 points, 4.8 assists, 4.6 rebounds, a 45.5 field goal percentage and 79.1 free throw percentage. She became the 28th member of IU's 1,000-point club this season and has scored 1,181 career points in Cream and Crimson. Patberg is a top 10 finalist for the 2021 Nancy Lieberman Award, was a 2020 WBCA All-American honorable mention and is a two-time All-Big Ten selection including first team honors in 2019-20.

Dana Evans, Louisville
Evans participated in over 48 total hours of community service at 24 different event prior to the pandemic.
Evans has worked with Splash n' Dash 5K Walk/Run for Norton Children's Hospital, Central Park Improvement Day with the Old Louisville Neighborhood Council, participated in pen pal letters with the West End School, Sister Circle with Grace James Academy for Excellence and Team Inspire. Evans' primary community service commitment is participating in after school activities at the Parkland Boys & Girls Club.

Evans has 16 career 20-point games, including a career-high 28 points in a 69-48 win over Oklahoma State last season. Her 1,218 career points rank 21st in program history and her 161 career made 3-pointers rank 10th in program history.

Khiarica Rasheed, Northern Arizona
Rasheed has won four Big Sky Player of the Week honors while also now ranking inside the top 10 of multiple all-time NAU lists. Among them is her place among the top 10 in all-time points scored, where Rasheed recently moved to fourth, and the all-time rebounding list where Rasheed now ranks fifth.

Amara Graham, Rio Grande Valley
Graham has spent over 40 hours helping in the community and has helped over 15 organizations, including Special Olympics, Salvation Army, RGV Food Bank, Gencure "Be the Match", Edinburg Children's Hospital, City of Edinburg, and City of McAllen.

Destiny Slocum, Arkansas
The redshirt senior guard has fit right into Head Coach Mike Neighbors' up-tempo system at Arkansas, averaging 15.4 points per game and a team-high 3.7 assists per game through her first 12 games on the Hill. As a result, Slocum continues to rack up the national accolades, as the Meridian, Idaho native was once again named to the Wooden Award Watch List, the Naismith Player of the Year Watch List, and the Lieberman Watch List, which recognizes the best point guards in the nation.

Arella Guirantes, Rutgers
She is averaging 22.5 ppg, 7.1 rpg, 5.4 apg, 3.1 spg and 2.3 bpg in 2020-21 with a pair of 30-plus-point performances against then-No. 14 Maryland and Iowa, who was receiving votes in the national polls.

Bailey Thomas, UNLV
Thomas, a native of Las Vegas, is in her third year as a starter for the Lady Rebels, is having the best year of her career for UNLV as she is averaging over 10 points a game while ranking in the top 10 in the Mountain West in assists, steals and is among the nation's leaders in total minutes per game. One of the top defensive players in the Mountain West, she is the only Lady Rebel to be named All-MW Defensive twice while she was also selected 2019-20 MW Defensive Player of the Year.

Gabi Haack, Bradley

Haack is third in the MVC in both scoring (16.2 ppg) and rebounding (7.2 rpg), while leading the league in three-pointers per game (2.8) this season. Through games of Feb. 7, she is one of two players in the nation with 50 made three-pointers, 50 made free throws and at least 125 rebounds and the only player in the country to also have 35 or more assists.

IImar'I Thomas, Cincinnati
Thomas is averaging 23.1 points, 8.3 rebounds and 3.2 assists per game this season, all career-highs. Thomas leads the American Athletic Conference in 10 statistical categories.

Kionna Jeter, Towson
The 2020-21 CAA preseason Player of the Year, Kionna Jeter is one of the top players in the country. Averaging 26.0 points, 5.7 rebounds, 2.6 steals and 2.3 rebounds per game, Jeter ranks third in Division I points per game. Jeter paces one of the top scoring offenses in the nation as the Tigers put up 91.5 points per game, which ranks fifth. Jeter is currently seventh nationally in final points (197) and moved into the top 10 in program history for scoring earlier this year, with a strong chance to finish in the top three.
Jeter is also shooting 46.1 percent from the field, 38.9 percent from beyond the arc and 82.2 percent from the charity stripe this season.

Sam Thomas, Arizona
Thomas is the only player in school history with 100 three-pointers and 100 blocks.

Unique Thompson, Auburn
Thompson has 49 career double-doubles, which leads the nation and is the all-time Auburn record. Thompson is averaging 18.8 points and 15.3 rebounds in her senior season. For her career, Thompson has averaged 13.8 points and 10.5 rebounds and would be the second player in Auburn history to average a double-double for her career.

Antoinette Lewis, South Alabama

This season, Lewis has averaged 11 points and nine rebounds per contest while adding 41 blocked shots, 32 assists and 26 steals. She leads the league in blocks per outing and is third in rebounding, ranking 15th in the nation in the former category and 75th in the latter.

At the end of last month Lewis became the third player in South's history to record 1,000 points, 1,000 rebounds and 100 blocks in a career, as she currently ranks third on the career record list in the last two statistics while sitting 24 points shy of moving into the top five in scoring.

Jill Townsend, Gonzaga
Townsend, the reigning WCC Player of the Year, currently leads the Zags in scoring at 13.5 points per contest shooting 48.4 percent from the floor and ranks third in rebounding at 5.3 per game. The Okanogan, Wash., native has reached double-figures 11 times this season, including a career-high 29 in a double-overtime loss—the last time GU lost this season—at South Dakota State on Dec. 6. She also has three double-doubles on the season (points, rebounds), and on Jan. 24 she became the 24th player in program history to eclipse 1,000 career points.

Aari McDonald, Arizona
McDonald has led the No. 9 Arizona Wildcats in points, assists and steals all season long, averaging 18.8 points, 5.3 rebounds, 4.8 assists and 2.5 steals per game.

The All-American and reigning Pac-12 Defensive Player of the Year has scored in double-figures in 79-straight games, the longest current streak in the country and the second longest streak of any Pac-12 player since 2000. She is the NCAA's career scoring leader among active players and recently scored her 2,000th career point.

Shannon Titus, Mercer
Titus has excelled in the class room as well as on the court, boasting a 3.56 grade-point average as a finance major. Titus has earned a spot on the Academic All-SoCon Team twice in her career, while also landing on the Dean's List twice. Titus is on pace to graduate this spring and is finishing strong, posting a perfect 4.0 GPA this fall.

Jada Lewis, Mercer
Lewis currently ranks 69th career points among active Division I players and is 1 of 22 players in Georgia State's 1,000-point club. Lewis ranks fifth in Panthers' history in career free throw percentage and sixth in 3-pointers made.

Maddi Utti @maddiutti, Fresno State
Utti is on track to graduate this spring with a degree in business, holding a GPA of 3.61.

Entering the year, Utti ranked 16th in Fresno State history in scoring (1,200 points), 2nd in field goal percentage (.539), 9th in total rebounds (705), 5th in rebounds per game (7.34), 10th in total steals (179), and 9th in steals per game (1.9). Prior to missing her the first game of her career on Dec. 11, Utti had played in all 100 games during her career and had started 94 straight games.

Blanca Millan, Maine
Millan is majoring in kinesiology and physical education and carries a 3.32 cumulative grade point average. Academically, Millan has been named to the America East Commissioner's Honor Roll and is a multi-time UMaine Scholar-Athlete Award winner.
Millan is also a three-time Dean's List selection.

Courtney Warley, Manhattan
Warley is among the leagues in scoring (12.3 ppg), rebounding (10.9 rpg), free throw percentage (.829), steals (2.1 spg) and minutes (35.9).

Maddie Monahan, Drake
Monahan is a member of the campus' math honor society and a women in STEM group and will pursue a master's degree in business analytics. After Drake, Monahan wants to work in sports analytics.

Mariah White, Cleveland State
White is pursuing a degere in math education, carrying a 3.64 cumulative GPA. White has earned a spot on the Cleveland State University Dean's List five semesters during her collegiate career and is an annual recipient of Horizon League Honor Roll accolades.
White is on track to graduate with her bachelor's degree as Magna Cum Laude.
Nancy Mulkey, Rice

Mulkey posted a 3.47 GPA as an undergrad and was twice named to the Conference USA Commissioner's Honor Roll. She is currently in the post baccalaureate program at Rice after receiving her degree in kinesiology. The C-USA Preseason Player of the Year has volunteered her time at Reliant Pediatric Therapy Services, where she assists therapists and has also assisted at the Encompass Health Rehabilitation Hospital.

Kiani Williams, Stanford
She has made 104 consecutive starts for the Cardinal and has twice been named a finalist for the Ann Meyers Drysdale Award for the nation's best shooting guard.

Janelle Bailey, North Carolina
Bailey has 39 career double-doubles, second among all active players in NCAA Division I, and she also ranks among the career leaders in scoring and rebounding. With seven more rebounds, Bailey will become the 10th player in program history to pass 1,500 points and 900 rebounds. After that, Bailey will be on track to become just the sixth Tar Heel to pass 1,500 points and 1,000 rebounds.
The ACC Player of the Week on Dec. 21, Bailey is averaging a double-double in ACC play with 17.3 points and 10.3 rebounds (through 12/20). Bailey is playing this year in the best shape of her life, losing 25 pounds over the offseason.

Michaela Onyenwere @monyenwere_, UCLA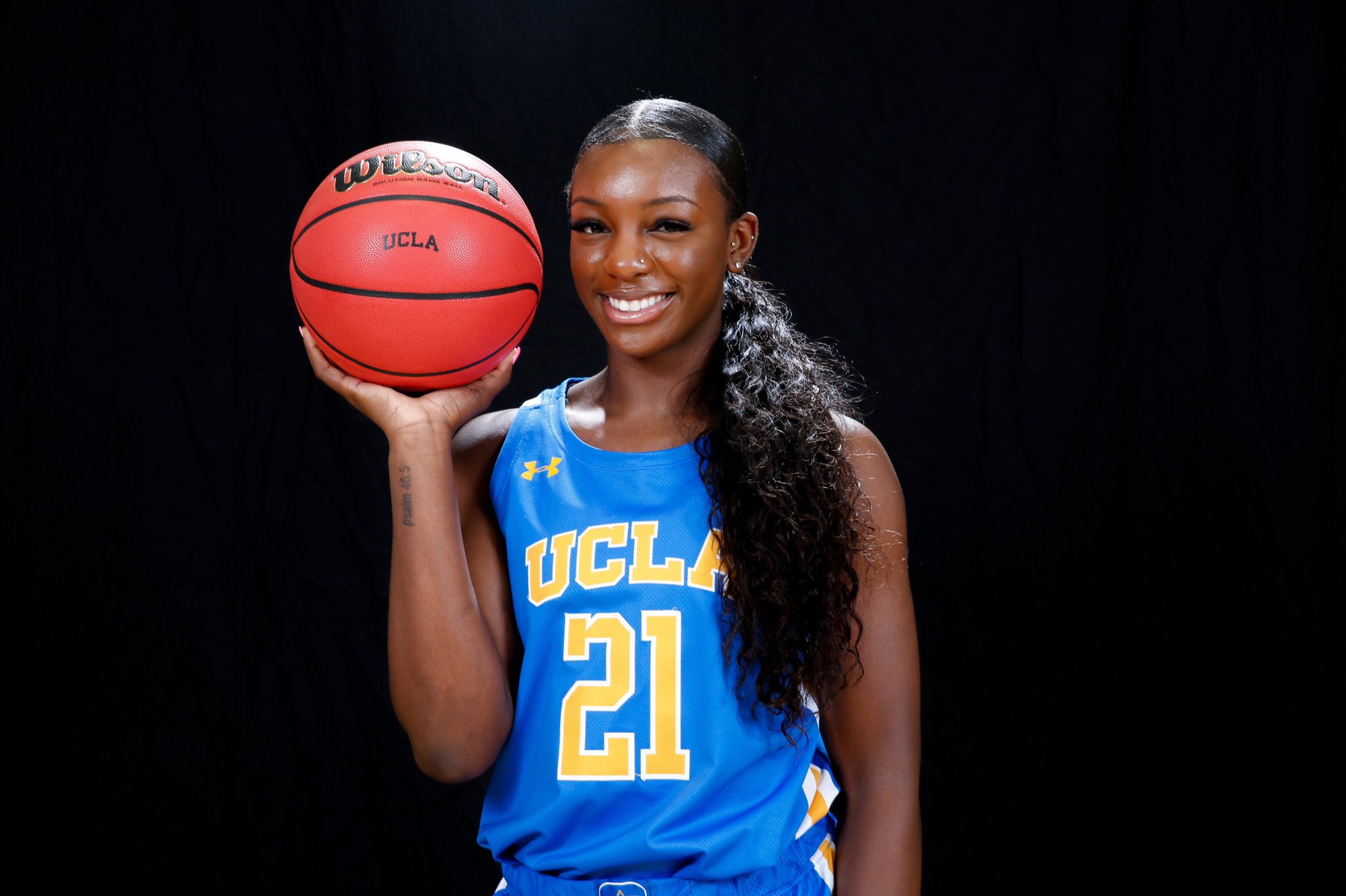 She is currently tied for 12th on UCLA's all-time scoring list with 1,685 points and opened the 2020-21 season as a Preseason AP All-American. She has garnered All-Pac-12 accolades in back-to-back seasons and has helped lead UCLA to Elite 8 and Sweet 16 appearances in her freshman and sophomore seasons, respectively.

Onyenwere has helped lead discussions with team alumni about racial injustices and the future of black culture in the United States. Onyenwere's leadership is further on display in her role as a team captain and mentor to various young players on the Bruins' roster. She is a regular participant in the team's weekly media sessions and has become a true ambassador of the program.
An acronym for Celebrating Loyalty and Achievement for Staying in School ®, the Senior CLASS Award focuses on the total student-athlete and encourages students to use their platform in athletics to make a positive impact as leaders in their communities.
The field will be narrowed to 10 finalists in late February. Ballots will be distributed through a nationwide voting system to media, coaches and fans, who will then select a candidate who best exemplifies excellence in the four C's.