Janelle Bailey- North Carolina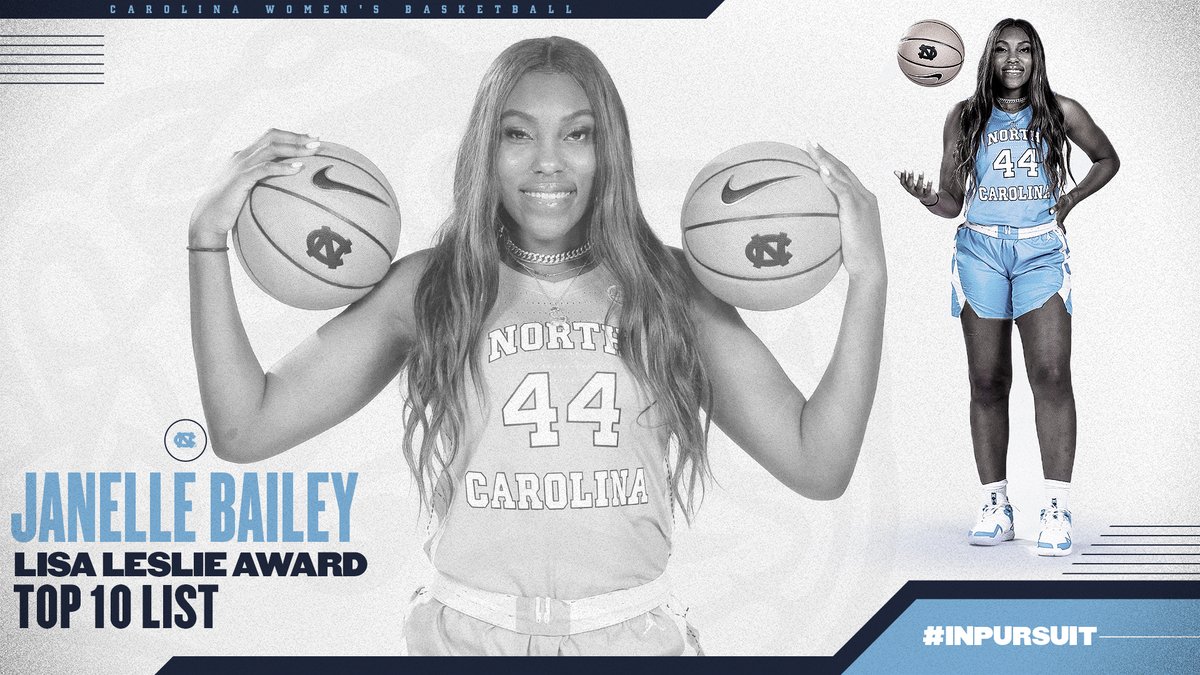 Bailey ranks third among all active NCAA women's players with 41 career double-doubles.

Ayoka Lee- Kansas State
Lee is averaging 17.8 points on a .606 field goal percentage and a .813 free throw percentage. She is the only player among the top-10 candidates for the Lisa Leslie Award to shoot 60.0 percent or better from the field and 80.0 percent or better from the free throw line.

She appears in the top-10 of eight categories including: first in the Big 12 and ranks 11th in the nation in field goal percentage, sixth in the Big 12 in rebounding, seventh in the Big 12 for double-doubles (5), eighth in the Big 12 in scoring and ninth in free throw percentage.

Elissa Cunane- NC State


Cunane averages a team-leading 16.2 points and 59.8 percent (64-of-107) shooting, while also compiling averages of 7.4 rebounds and 1.3 blocks per game. Her efficiency has ramped up even further in conference play where she averages 18.2 points, 62.5 percent (40-of-61) from the floor and 8.3 rebounds. The Wolfpack center has also proven herself as a threat from long range, with a 50 percent clip (7-of-14) from distance.

Queen Egbo-Baylor

She ranks 10th in the Big 12 in rebounds per game (7.2), 4th in offensive rebounds (3.1), and seventh in blocks per contest (1.2). Egbo averages 10.9 points in just 19.9 minutes per contest and leads the No. 8-ranked Lady Bears in field goal percentage at a .504 clip. Egbo ranks 9th all-time on Baylor's career field-goal percentage list at .534.
Olivia Nelson-Ododa- UConn

Nelson-Ododa is averaging 13.5 points on 61.7 percent shooting from the floor, 7.1 rebounds, and a Big East-leading 1.8 blocked shots for UConn.

Shakira Austin-Ole Miss


Austin has been a force of nature for Ole Miss in 2020-21, averaging 17.1 points (7th SEC), 8.1 rebounds (11th SEC) and 1.5 blocks per game (6th SEC), and she is shooting 53.7 percent overall on the season – the fifth-best clip in the conference and 34th-best nationally. Austin has scored in double digits in all but one contest through 14 games this year

Nancy Mulkey-Rice


Mulkey's 267 career blocks rank third among all active Division I players while she also ranks fifth in career blocked shot average (2.90). Mulkey has blocked at least one shot in every game this season and has six games with three or more rejections. In addition, Mulkey is averaging a team-best 7.8 rebounds per game.

Aliyah Boston-South Carolina


Boston continues to earn her spot on every national player of the year watch list as she averages a double-double overall (13.7 ppg / 11.3 rpg), against SEC teams (15.0 ppg / 12.2 rpg) and against ranked opponents (14.3 ppg / 11.4 rpg). She has been a monster on the boards, pulling in double-digit rebounds 11 times this season, including nine SEC outings. She is among the nation's top 20 in rebounds per game and in the top 30 in offensive boards per game (3.8). Ranked 22nd in the SEC in scoring, she is eighth in field goal percentage (.495). Defensively, she is second in the SEC and among the top 15 in the country in blocked shots per game (2.9) with three games of five or more blocks, including the program's first triple-double against an SEC team – 16 points, 11 rebounds, 10 blocks against then-#22/23 Georgia (Jan. 21).

Kamilla Cardoso-Syracuse


The three-time freshman of the week selection leads the ACC in field goal percentage (60.4) and offensive rebounds per game (3.67). Additionally, she is the only ACC basketball player (male or female) to average more than three blocks per game (3.13).

Charli Collier-Texas

She is averaging 22.0 points, 12.8 rebounds and 1.0 blocks per game in 17 starts. She has tallied 13 double-doubles, the most of any Division I player, and scored 20-plus points on 11 occasions. She is currently riding a streak of seven-straight double-doubles, and has posted 30-point double-doubles in her last two outings. Collier has been named the Big 12 Player of the Week twice this year, and the Jersey Mike's Naismith Player of the Week once.


2021 Lisa Leslie Award Candidates*
| | |
| --- | --- |
| Queen Egbo | Baylor |
| Olivia Nelson-Ododa | Connecticut |
| Ayoka Lee | Kansas State |
| Elissa Cunane | NC State |
| Janelle Bailey | North Carolina |
| Shakira Austin | Ole Miss |
| Nancy Mulkey | Rice |
| Aliyah Boston | South Carolina |
| Kamilla Cardoso | Syracuse |
| Charli Collier | Texas |

*Players can play their way onto and off of the list at any point in the 2020-21 season

The Leslie Award will be narrowed to five candidates in March before the winner is announced April 9 as a part of the other "Starting Five" awards.