Mark Vital – Baylor

A three-year letterwinner from Lake Charles, La., Vital has played 96 games and made 75 starts over three seasons. He redshirted during the 2016-17 season, then made 18 starts as a freshman in 2017-18, 34 starts as a sophomore in 2018-19 and 23 starts as a junior in 2019-20.

Vital earned All-Big 12 Third-Team honors in 2019-20 and was a unanimous choice to the Big 12 All-Defensive Team. He was also one of four finalists for the Naismith Defensive Player of the Year and was the captain of Seth Davis' 21st-annual All-Glue Team. Vital averaged 6.1 points, 6.2 rebounds, 1.8 assists, 1.7 steals and 0.6 blocks in 26.0 minutes per game as a junior.

Aamir Simms – Clemson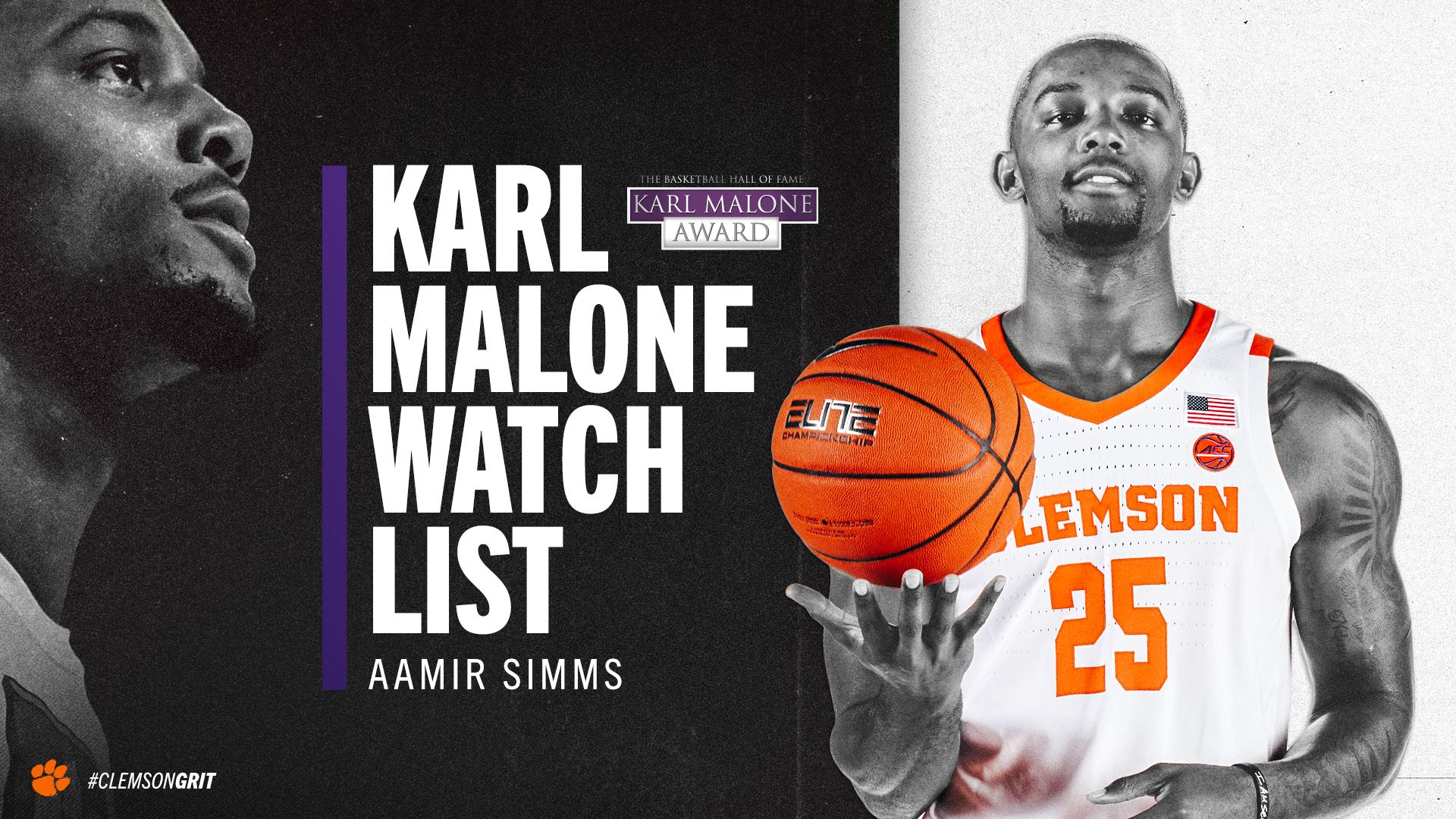 Simms averaged 13.0 points and 7.2 rebounds per game last year, while leading the Tigers in points, rebounds, assists (78) and blocks (23). Simms put together an All-ACC season and garnered Third-Team All-ACC recognition.

Matthew Hurt – Duke
Hurt appeared in all 31 games last season, making 22 starts. He averaged 9.7 points and 3.8 rebounds per contest and reached double figures in scoring 17 times.
Drew Timme – Gonzaga
Timme averaged 9.8 points and 5.4 rebounds in 20.5 minutes per game last season. His field-goal shooting percentage (62.1) led the team and his 31 blocks ranked third in the WCC. He reached double figures in 16 games and recorded three double-doubles.
Trayce Jackson-Davis – Indiana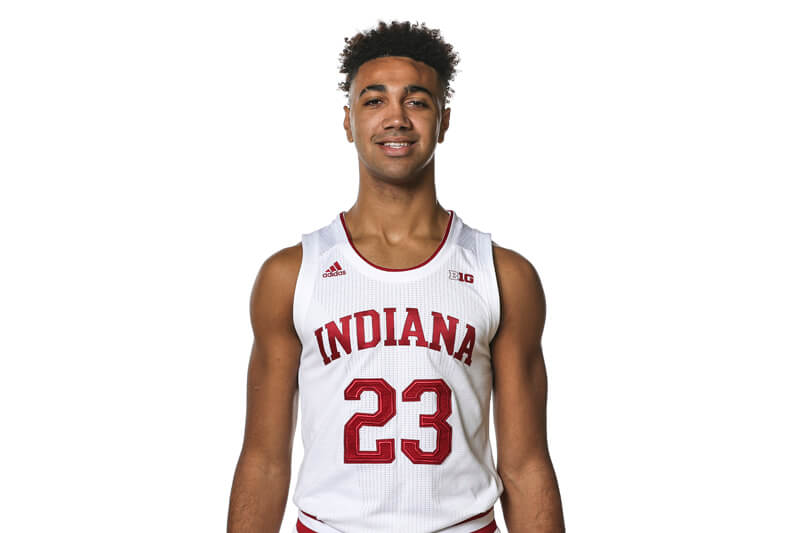 He led the Hoosiers in scoring (13.5 PPG), rebounding (8.4 RPG), and blocks (1.9 BPG). Jackson-Davis also finished second in the league in field goal percentage at 56.6 percent.
Isaiah Jackson – Kentucky
Jackson, a five-star recruit by World Exposure Report, averaged 19.7 points, 13.0 rebounds, 7.7 blocks, 3.3 assists and 2.1 steals per game for Waterford Mott his senior season
Trendon Watford – LSU
Watford earned league All-Freshman team honors after averaged 13.6 points and 7.2 rebounds a year ago. Watford started 30-of-31 games as a freshman and shot 48.9 percent from the field with 18 three-pointers. The Birmingham, Alabama native had 53 assists, 22 blocks and 27 steals. He averaged 13.8 points and 8.1 rebounds in the 18 league games.
Tre Mitchell – Massachusetts
Mitchell, who burst onto the scene in Amherst with one of the top freshman seasons in program history in 2019-20. Mitchell, who was also named to the A-10 Second Team and to the league's rookie team, finished the year averaging 22.9 points per game and 9.4 rebounds per game over his final nine games. The Pittsburgh, Pa. native became the first rookie since Marcus Camby in 1994 to be named to the Atlantic 10's First, Second or Third team.

Mitchell was a six-time Atlantic 10 Rookie of the Week selection, the most for a Minuteman since Rashaun Freeman in 2003-04, and broke the UMass freshman record for field goals in a season with 206, previously held by Jim McCoy (193 in 1988-89). Mitchell was also on pace to break the freshman points record, finishing eight shy of tying the program record of 555.
Garrison Brooks – North Carolina
Brooks averaged career-bests in points (18.6) and rebounds (8.5), and was the Tar Heels' most consistent presence on both ends of the court.
Seth Towns – Ohio State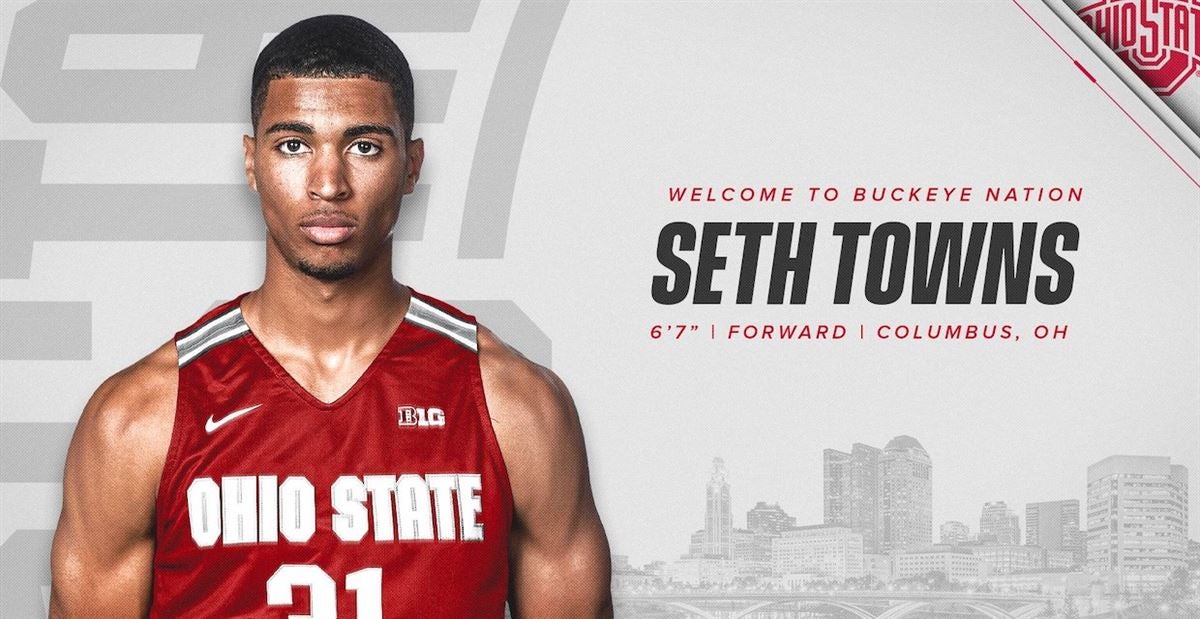 As a sophomore with the Crimson, Towns earned Associated Press honorable mention All-America honors after being named the Ivy League Player of the Year. He averaged 16 points and 5.7 rebounds while making 44 percent from 3-point range (63-143). In his freshman season, Towns started 20 games in 28 appearances. For his career, Towns played in 58 games for Harvard, starting 44, while averaging 14.2 points and 5.0 rebounds per game.
Brady Manek – Oklahoma
Manek career averages through three collegiate seasons are at a solid 12.2 points and 5.7 rebounds per game, and he is the only player in Sooner history to have accumulated 1,000 points, 500 rebounds, 150 3-pointers, and 75 blocks in their career.
Hasahn French – Saint Louis
He is the Billikens' career leader in blocked shots.
Sandro Mamukelashvili – Seton Hall
He finished second on the team in scoring average (11.9) and rebounding average (6.0); named All-Met third team
Oscar da Silva – Stanford
He won 2019-2020 Pac-12 First Team honors, is a two-time Pac-12 All-Academic team member and what many may call the embodiment of a successful "student-athlete." He was the leading scorer and rebounder for the Cardinal as a junior during the 2019-20 season, averaging 15.7 points and 6.4 rebounds per game.
John Fulkerson – Tennessee


Fulkerson established himself in his junior campaign as a top contributor for the Vols, leading the team in scoring (13.7 ppg), field-goal percentage (.612) and rebounding (5.9 rpg). His .612 field-goal percentage was the fourth-best single-season percentage in program history, trailing only legendary VFLs Bernard King, Reggie Johnson and Dale Ellis—an impressive feat considering the shortened 2020 season. Fulkerson also made the coaches' All-SEC second team.
Greg Brown – Texas
He is a talented 6-foot-9 Freshman big man product hailing out of Austin, TX, ranked as the nation's No. 9 2020 high school prospect, No. 2 power forward in the World Exposure Report.
Kevin Marfo – Texas A&M
Marfo is a graduate transfer from Quinnipiac who led the nation in rebounding last season at 13.3 boards a game. He also averaged 10.2 points and made the All-Metro Atlantic Athletic Conference second team.
Jeremiah Robinson-Earl – Villanova
A native of Overland Park, KS, Robinson-Earl starting all 31 games last season for 'Nova. He averaged 10.5 points and 9.4 rebounds per contest and reached double figures in scoring 16 times. Robinson-Earl earned BIG EAST Freshman of the Week six times last season en route to winning the Conference's Freshman of the Year Award.
Oscar Tshiebwe – West Virginia
Tshiebwe was the Mountaineers' leading scorer and rebounder last season. The preseason All-Big 12 selection averaged 11.2 points and 9.3 rebounds in 31 games as a true freshman.
Nate Reuvers – Wisconsin

Reuvers led the Badgers last season in points per game with 13.1, while also scoring in double digits in 24 of 31 games for Wisconsin, including 12 of the Badgers final 15 games in the 2019-20 season. He's also been a presence on the boards and defensively. Reuvers grabbed 4.5 rebounds and blocked 1.9 shots per game a season ago.
The winner of the 2021 Karl Malone Award will be presented on Friday, April 9, 2021, along with the other four members of the Men's Starting Five. Additional awards being presented include the Bob Cousy Point Guard Award, the Jerry West Shooting Guard Award, the Julius Erving Small Forward Award and the Kareem Abdul-Jabbar Center Award, in addition to the Women's Starting Five.
Previous winners of the Karl Malone Power Forward of the Year Award include Obi Toppin, Dayton (2020), Zion Williamson, Duke (2019), Deandre Ayton, Arizona (2018), Johnathan Motley, Baylor (2017), Georges Niang, Iowa State (2016) and Montrezl Harrell, Louisville (2015).
For more information on the 2021 Karl Malone Award and the latest updates, log onto www.hoophallawards.com and follow @hoophall and #MaloneAward on Twitter and Instagram. Starting Five Fan Voting presented by Dell Technologies will go live on Friday, November 6.