Camille Downs and Za'Nautica Downs have committed to Head Coach Karen Barefoot and UNCW!
Downs who is ranked No. 13 overall in World Exposure Report Composite Ranking played in all 31 games, starting 28 for the Buccaneers this season, leading them to a 24-7 record and a top 15 national ranking throughout the 2019-2020 season. She led the Bucs, averaging 18.7 points per game, shooting especially well from the three point line (37%) and the free throw line (84%) this season. She wasn't just a force scoring though, finishing second on the team in assists at 2.3 per game and steals at 2.2 per contest.
Downs has filled her trophy case this season, not only helping the Bucs to a Suncoast Conference Championship for the second straight year, but personally being named the Suncoast Conference Player of the Year, FCSAA All-State, First Team All-Suncoast Conference, as well as collecting FCSAA and NJCAA National Player of the Week awards during the season, and being named a finalist for the World Exposure National Player of the Year.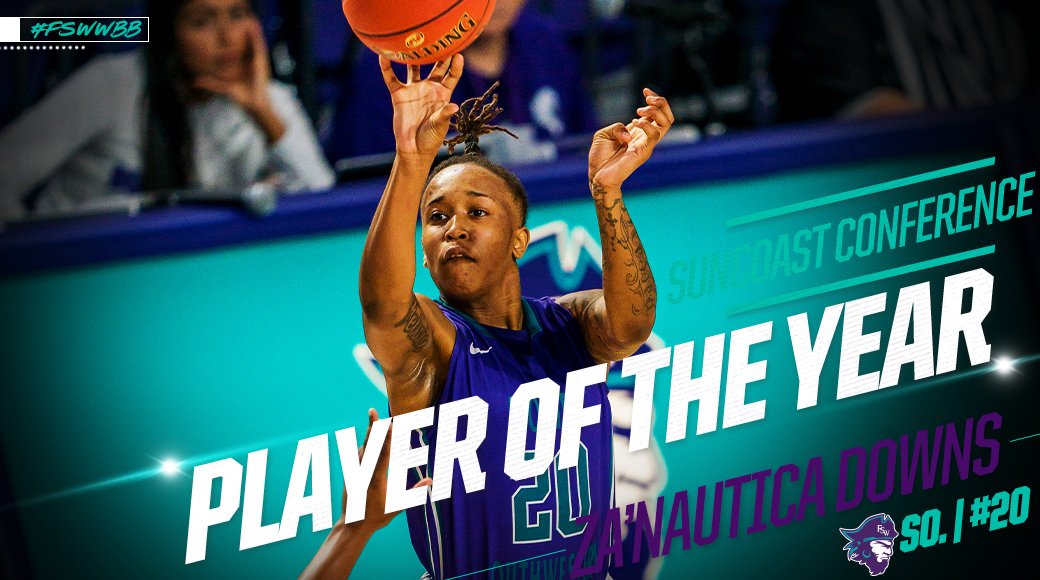 Camilla Downs is also a nationally ranked juco prospect from Jayhawk conference powerhouse Butler CC.

The sophomore guard from Fredricksburg, VA, "brought sophomore leadership and championship game experience to the team this season. Whenever a big shot or play needed to happen, Downs was always involved," said Head Coach Mike Helmer.
Downs was third on the team in scoring averaging 12.0 points per game but led the team in rebounding with 6.7 per game. She also averaged a team high 3.2 assists per game. Downs was second in the KJCCC in steals this season with 102, an average of 3.1 per game. She helped Butler win their second straight Region VI crown and earned MVP honors with an 18 points, nine rebounds, eight assists and four steals performance in the championship game.

As a Head Coach Karen Barefoot brings 25 years of experience with over 350 wins. She's had multiple players under her drafted to WNBA highlighted by 2017 18th overall pick Jennie Simms!
Under Barefoot UNCW is currently changing the culture of their program. In 2018-2019 season UNCW went 13-1 at home which tied the most hone wins ever in the history of their program. It had been 9 years since a team finished top 3 in conference and with at least 11 overall conference wins! This season UNCW finished the season with a emphatic first round conference tournament win over College of Charleston before their season was abruptly cut short! Lacey Suggs was the CAA Conference Scholarship Athlete of the Year, Ahyiona Vason was selected to 1st Team All Defensive Team and GiGi Smith was selected to 3rd Team All GAC! With 9 returners and 5 newcomers UNCW looks to continue their upward trajectory and compete for a CAA Championship in the 2020-2021 season.