Two Bossier City teens and a juvenile have been arrested for second degree murder following a fatal shooting in south Bossier.
This morning around 7 a.m., Bossier City Police detectives arrested Raymond Henry, 18, of Bossier City and a 15-year-old juvenile female from Shreveport on the charge of second degree murder. The juvenile is also charged with aggravated flight from an officer.
The suspects were taken into custody following a police pursuit into Shreveport.
Also arrested late Tuesday is 19 year old Otis Smith of Bossier City. Smith turned himself in late Tuesday to Bossier City Police Department authorities. He is also charged on a warrant for second degree murder. Smith is a senior Bossier High basketball player and one of the team's top scorers. The Bossier Bearkats Boys Basketball team is 27-3 and No. 1 in the LHSAA Class 3A power rankings.
Last month, Otis Smith had (38 points, 7 3's in championship game), was named Bossier Invitational MVP, and helped his team win their third straight Bossier Invitational Title.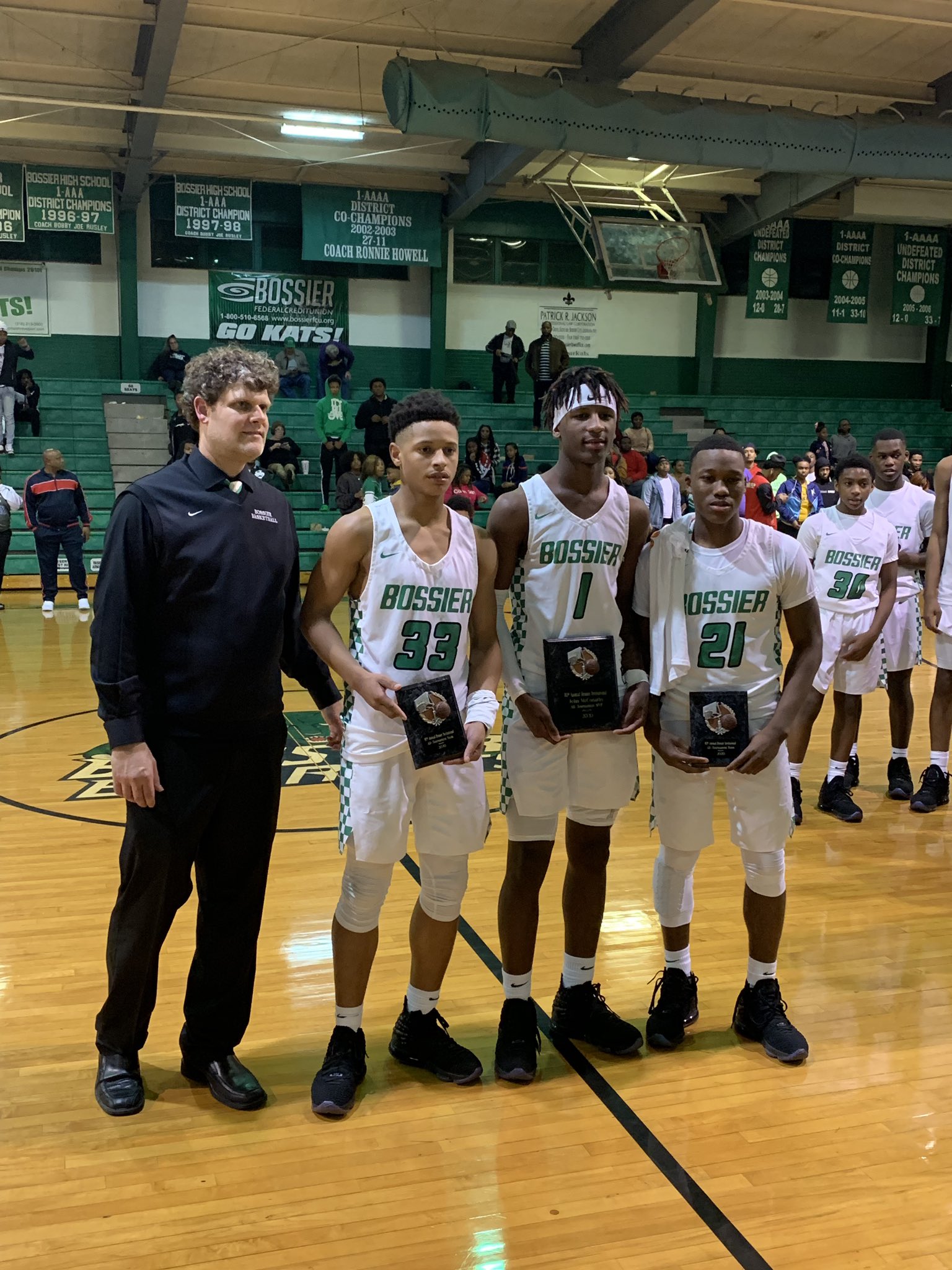 Just prior to 11 p.m. on Monday, February 10, 2020, an officer patrolling the neighborhood observed what appeared to be gunfire coming from a vehicle. When the officer initiated a vehicle stop, the driver failed to pull over, fleeing from police.
During the pursuit, police dispatchers received a call reporting the shooting. The suspect vehicle was stopped in Shreveport on Clyde Fant Parkway beneath the Jimmie Davis Bridge. Shreveport Police assisted.
Bossier City police and fire personnel responded to a shooting at a residence in the 1900 block of Alison Avenue. When they arrived, police located Adrian Carradine, 20, of Bossier City with a gunshot wound to the chest. Carradine was unresponsive and transported to LSU Oschner hospital. He later died from his wounds.
The bail for both Henry and Smith is set at $500,000 each. The juvenile was transported to the Ware Detention facility for housing. Bail is set at $250,000.
The victim, Adrian Carradine had a criminal record as well. In 2017, he was arrested by BCPD on 4 counts of simple burglary.